Want to share this image on your site? Just copy and paste the embed code below:
1. Lakes of Bled and Bohinj, Slovenia
The beautiful Lakes of Bled and Bohinj in Slovenian Alps make a favourite mountain resort for travelers from all over the world. Only a 2-hour drive away from Croatia's capital of Zagreb, Bled and Bohinj are a perfect day trip destination.
2. Plitvice Lakes National Park, Croatia
The Plitvice Lakes National Park is the UNESCO-protected attraction in the mountainous region of Croatia. Consisting of sixteen wonderful green and blue lakes, often dubbed "the sixteen silver stairs", this is one of Croatia's most wonderful natural sights.
3. Island of Hvar, Croatia
The sunny Island of Hvar is becoming more and more popular every year. Boasting wonderful old town, churches and narrow cobbled streets, Hvar is Croatia's sunniest and most luxurious island.
4. Dubrovnik Old Town, Croatia
The spectacular Dubrovnik is best known for its magnificent Medieval walls and the beautiful, UNESCO-protected old town. Dubrovnik boasts luxury hotels, fantastic views and fine restaurants.
5. Diocletian's Palace in Split, Croatia
The Roman Emperor Diocletian decided to build this beautiful palace for his retirement in the beginning of the 4th century AD. The Palace is located in the heart of modern-day city of Split on the Croatian coast.
6. Kotor Old Town/ Montenegro
Kotor is located in picturesque Gulf of Kotor on the coast of Montenegro. Its main tourist attraction are the Medieval walls built during the Venetian rule over the city. Tourist enjoy its narrow streets and historic sights.
7. Skadar Lake, Montenegro
Skadar Lake lies on the border between Albania and Montenegro and is the largest lake in the Balkan Peninsula. Being one of the largest bird preserves in Europe, Skadar Lake is a perfect biking, birdwatching and kayaking destination.
8. Roman Amphitheatre in Pula, Croatia
The Roman Amphitheatre in Pula in Croatia is one of the best-preserved buildings of this type in the world. It's popularly called the Arena of Pula and was built in the 1st century AD. Today many concerts of classical and popular music take place here.
9. Mostar Old Town, Bosnia & Herzegovina
With the Old Bridge built by the Ottomans in the 16th century in its centre, Mostar is a place where east and west collide. Enjoy the wonderful mixture of western and eastern by strolling Mostar streets, visiting its Bazaar and mosques.
10. Trakošćan Castle, Croatia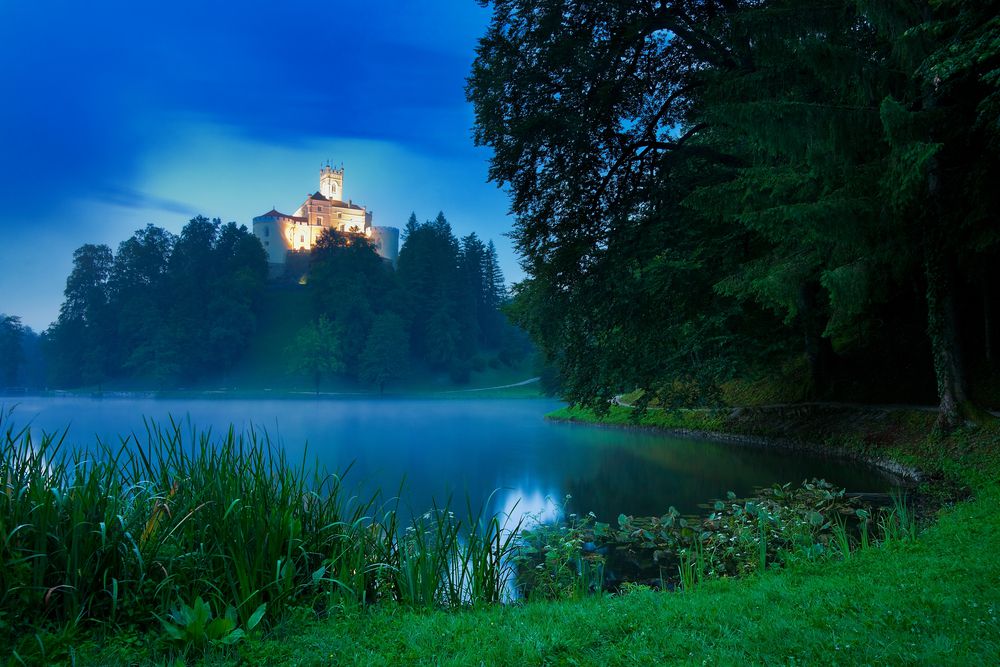 Located in the North of Croatia, Trakošćan castle was originally built in the 13th century and restored in the 19th century. This is Croatia's most spectacular castle, built on a hill and surrounded by a vast lake.