When travelling somewhere for the first time, many tourists usually search for the most beautiful destinations to visit in the country or region.
The choice will vary from person to person and what is beautiful to me might not be beautiful to you.
However, there are places in this tiny country that most tourists agree are extraordinarily beautiful.
Those are the places you want to keep visiting again and again and you want to take as many photographs as possible.
Those are also the places you tell your friends and family about. Some people plan their weddings near those places because they're stunningly beautiful and would look great in wedding pictures.
Here's our list of Croatia's most beautiful destinations. Enjoy!
The unrivalled star or Croatian tourism, the UNESCO-protected Dubrovnik Old Town is one of the best-preserved medieval walled towns in the world.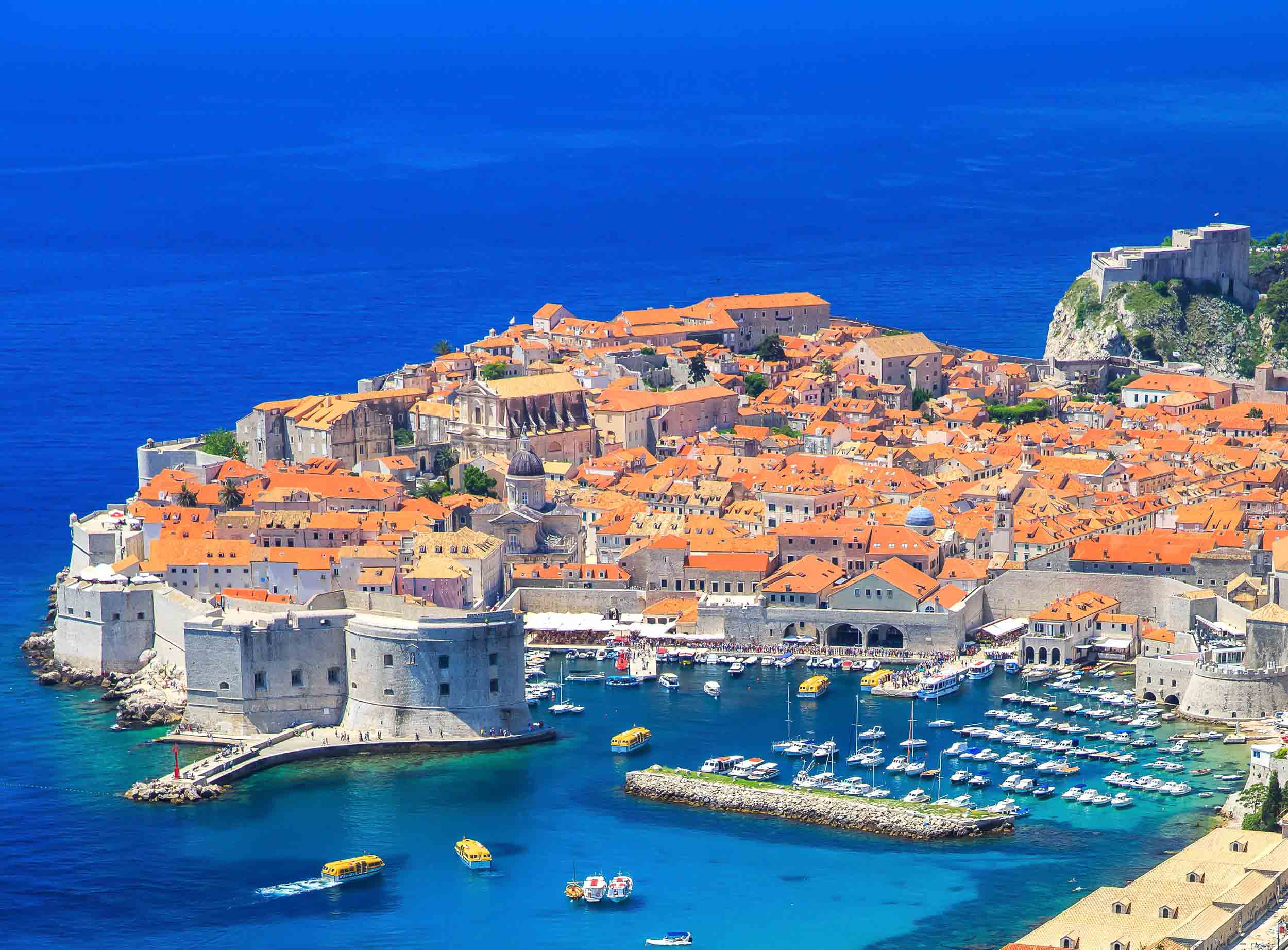 Diocletian's Palace in Split
Built by Emperor Diocletian and completed at the very beginning of the 4th century AD, this stunning Ancient Roman palace is situated in the very centre of modern Split.
Hvar Old Town
Boasting romantic narrow streets and magnificent St Stephen's Cathedral, Hvar town is one of Croatia's most luxurious destinations.
Lovingly dubbed "the sixteen silver stairs", the Plitvice Lakes National Park is situated in the mountainous part of Croatia and is this country's most beautiful natural attraction.
Opatija Lungomare Promenade
The scenic Lungomare connects the elegant city of Opatija with neighbouring towns of Volosko and Lovran. Opatija is known as "the queen of Croatian tourism".
The magnificent Pula Arena is the Roman amphitheatre, built in the 1st century AD. It is among the six largest Roman amphitheatres in the world.
Rovinj Old Town
This charming, egg-shaped little town is situated in Istria. This is one of the most romantic towns in Croatia, with countless narrow streets and beautiful panorama.
The alleged birthplace of Marco Polo, Korčula boasts the wonderful fortified Old Town with the Cathedral of St Mark and the Revelin Tower.
Mljet National Park
Mljet is reputed to be the greenest island in Croatia, boasting the breath-taking Mljet National Park with two salt lakes and wonderful views.
Voted the most beautiful beach in Europe in 2016, the Stiniva beach is guarded by two high cliffs with a narrow gap between them.