Wondering what to drink in Croatia on your next holiday? Well, we've made a list of the most popular alcoholic drinks in Croatia for you to try:
Wine
Croatia is well known for its quality wine, especially that from islands of Pelješac, Hvar and Brač.
Its most popular red wine is called plavac and some of the best white wines are the famous traminac from Ilok and malvazija from Croatia's region of Istria. The popular Ilok traminac was served at the coronation of Queen Elizabeth II.
Today, the old wine cellars in Ilok are open to visitors from all around the world. The wine growing region of Baranya in the east of Croatia has some of the most attractive wine roads in Croatia.
Mixers
Younger people tend to mix wine with soft beverages. Many bars and clubs in Croatia serve these "mixers" as part of their regular offer. Probably the most popular alcoholic drink among students and younger generations is bambus, which is a mix of red wine and Coke.
Gemišt (from German word gemischt, which can be translated as "mixed") is the mixer drink made of white wine and a little bit of sparkling water. Gemišt is very popular in the continental parts of Croatia, while its coastal equivalent is called bevanda.
Rakija
Rakija is the most popular alcoholic drink in Croatia. It is one of those things you must try, even if it's not really your thing. Rakija is a very strong fruit brandy, with up to 40% alcohol content.
Some of the most popular types of rakija are medica (the honey rakija), višnjevača (the cherry rakija) and šljivovica (the plum rakija). Šljivovica is the strongest and the most traditional perhaps.
Most households in Croatia have at least one type of rakija stowed away! One must be prepared in case the unannounced guests show up.
Croatian Beer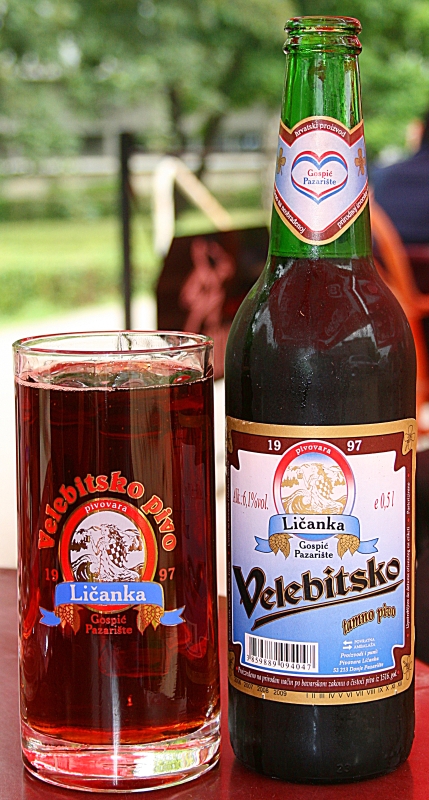 The most popular Croatian beer is the Ožujskobeer, the official sponsor of the Croatian national football team and one of Croatia's oldest beers. Its name was derived from the Croatian name for March (ožujak), because the best beers were traditionally produced during this month.
Karlovačko pivo (Croatian word for beer) was named after the city of Karlovac where it's brewed. Karlovačko is probably the second most popular beer in Croatia. Today, Karlovačko is owned by Heineken, the popular international brewery. Apart from the traditional Karlovačko Light beer, you can try the Karlovačko Dark and Karlovačko Lemon.
Tomislav beer, named after the first Croatian king from the 10th century, is the popular dark beer. Produced by the Zagreb Bewery, this is the strongest Croatian beer (7.3% alcohol content). Tomislav is the great choice for those who enjoy ales and dark lagers. It also goes well with barbeques!