Croatian food is a result of its unique historical development.
Traces of regional culinary influences can be seen (and tasted) in the modern Croatian kitchen, and they vary from region to region – for example, you'll find significantly different food on the Croatian islands than in Slavonia.
When in Dalmatia, don't forget that fish always swims three times: in the sea, then in oil, and finally in wine.
This is what Dalmatians use as an excuse to have a glass of fine wine to go with their fish – we recommend you do the same!
It's worth comparing Croatian eating habits with Western European ones before we start.
Croatian breakfasts are usually big and include all sorts of rich sandwiches, stuffed with cream cheese, ham, salami or, specially in Slavonia – spicy traditional sausages: kulen, kulenova seka and kobasica.
Croatian breakfasts can also include scrambled or boiled eggs, with ham, salami and fresh vegetables.
Sometimes breakfast is a fresh made pastry from the local bakery, and of course – a cup of (Turkish or instant) coffee.
Lunch is the main meal of the day in Croatia.
Croatian lunch usually has several courses and starts with soup.
Soup is followed by meat (or fish), a side course such as potatoes, rice, gnocchi or pasta, and salad.
The last course is a dessert, which can be a simple ice cream or a home-made cake.
That said, let's see what Croatians love to have on their dining table.
We'll take you on a quick journey through foreign foods that influenced Croatian dishes through the centuries, and created a unique mixture of flavors and dishes.
1. Hungarian stews and stuffed peppers – always spicy – rule in Slavonian food
Hungarian inspired dishes are very common in Eastern Croatia, in the region of Slavonia.
Goulash, paprikash, stuffed peppers, and spicy sausages such as kulen are all examples of dishes that originated from Hungarian food.
Of course, most of them Croatians do in their own way.
Still, many spices that generally originate from Hungarian food –such as paprika, both hot and mild and onions – are widely used in the food of Eastern Croatia.
Čobanac is a very popular dish in Eastern Croatia, which is very similar to Hungarian goulash.
It's a stew usually made of diced beef or pork, with dumplings, potatoes, hot paprika and onions, traditionally cooked in a big cauldron.
It is often enjoyed outdoors, on special occasions or picnics.
2. Turkish minced meat dishes are the best Ottoman legacy
The Ottomans didn't only leave Turkish coffee when they lost the battle of Vienna in the 17th century.
Their long rule brought a lot of tasty dishes, most of them based on red minced meat, which are today adopted by Bosnia and Herzegovina as its national dishes.
Ćevapčići is the best example of this Croatian food.
These are small grilled meat sausages made of lamb and beef mix; served with onions, sour cream, ajvar and Bosnian pita bread (somun).
Ćevapičići can be enjoyed in a restaurant as a main dish or, if you're rushing somewhere, they can be eaten as fast food as well.
Moreover, very popular in Eastern and Central Croatia are burek and sarma.
Burek is a meat-filled flaky pastry, traditionally rolled into a spiral and cut into sections for serving.
The pastry can also be filled with cottage cheese and thus make sirnica (cheese pie) or cheese and spinach pie.
Try one of them with a cup of natural yogurt for breakfast – a perfect match!
Sarma means 'a wrapped thing' in Turkish, and is made of minced meat and rice, wrapped into cabbage leaves and cooked.
In the more mountainous Dalmatian region of Croatia, there is a special sub-type known as arambašići, named after Turkish soldiers — harambaše.
3. Croatian food is heavily influenced By Italian food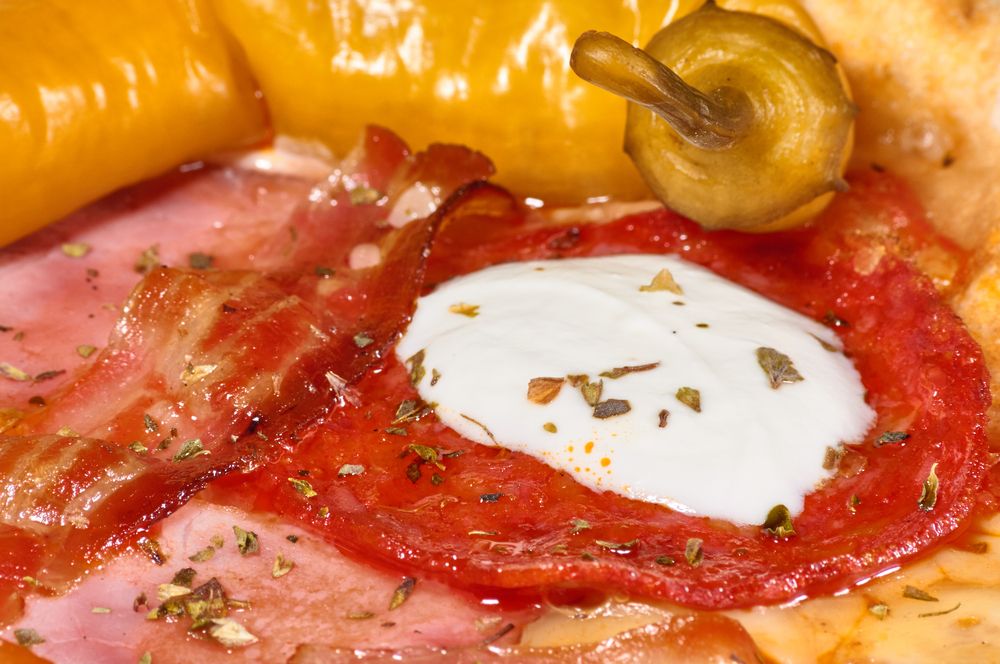 Although Italian and generally Mediterranean food serves as a basis for Dalmatian as well as Istrian food, pasta, gnocchi and pizza are very popular throughout Croatia.
For example, there are more Italian restaurants in Zagreb than any other.
Venetians brought Mediterranean food to Croatia.
Pasta is an absolute hit in the Croatian coastal regions, served in all sort of sauces.
Along with pasta, the rich diversity of fresh fish, squid, lobster and shellfish from the Adriatic sea are not to be missed on the coast.
This type of Croatian food is based on olive oil, herbs and spices such as rosemary, sage, bay leaf and oregano.
For a starter, have a plate of traditional Dalmatian specialities such as pršut (Croatian version of Italian prosciutto, the dry-cured ham), cheese and olives.
The Pag cheese from the small island of Pag near Zadar, is very delicious, and most popular among all Croatian cheeses.
4. The Austrian Schnitzel has taken over Croatian family lunches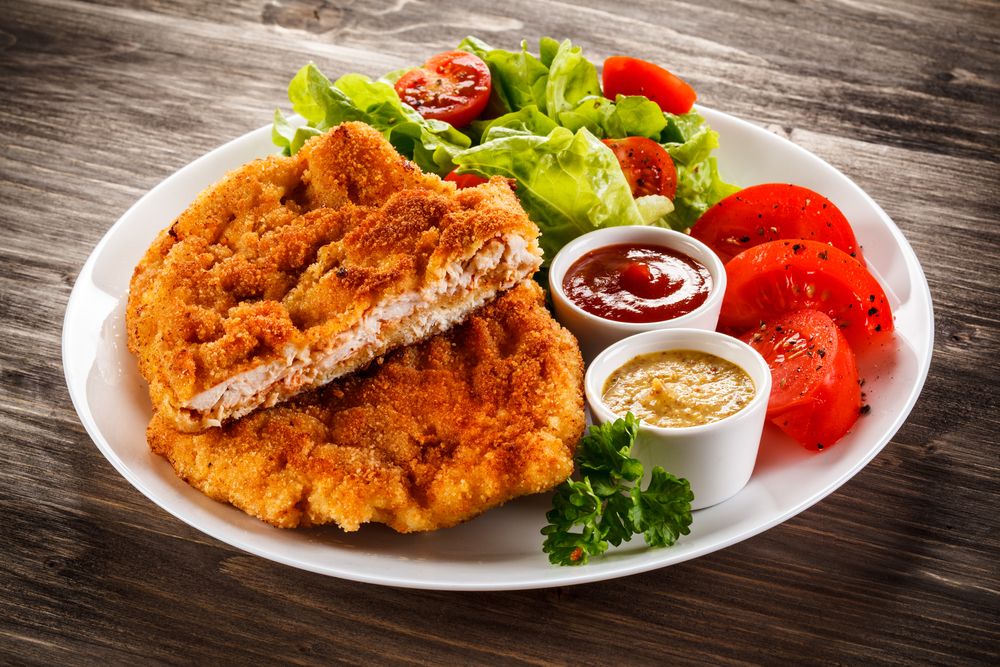 The Vienna steak or Wiener Schnitzel is an absolute number one when comes to Sunday lunches in Croatia.
It is made of boneless meat, usually pork or veal, coated with flour, beaten eggs and bread crumbs, and then fried.
The Croatian capital has its own version of Wiener Schnitzel, called Zagreb steak, made with cheese and ham, similar to the French cordon bleu. Both Zagreb and Vienna steak are usually served with chips or potato salad.
5. Anglo-American modern-day desserts are a new hit in Croatia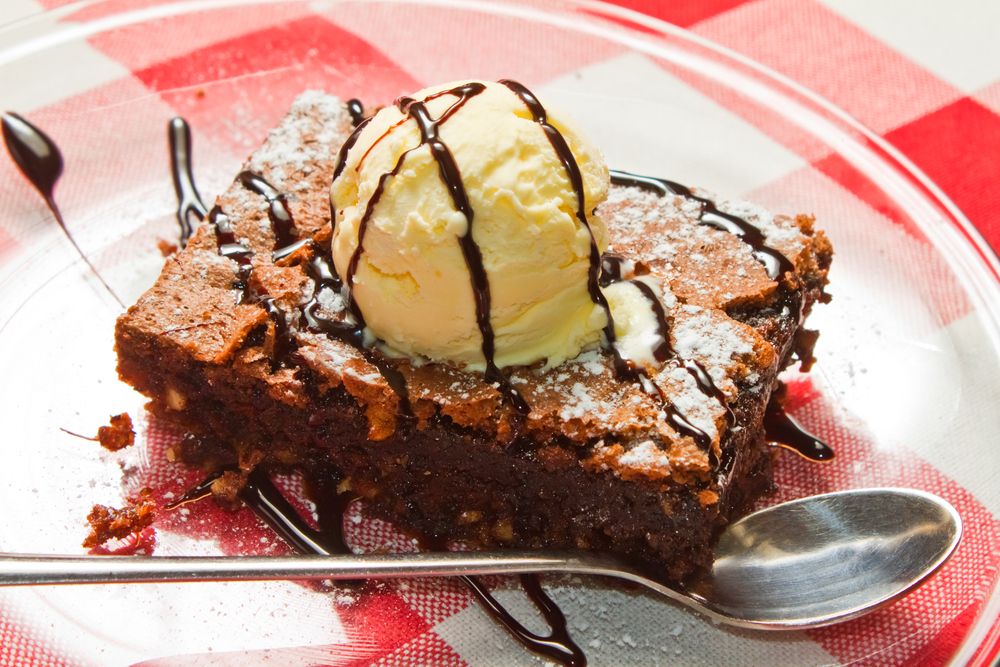 Although Croatia itself is very proud of a wide selection of tasty desserts such as rožata (a custard pudding) from the Dubrovnik region or kremšnita (a custard and vanilla cream cake with puff pastry on top) from the Zagreb region, something completely new arrived here not such a long time ago and became an absolute hit.
Anglo-American desserts such as brownie cake, cheese cake, brownie with an ice cream on top, chocolate crunch cake and so on, are very popular in Croatia and are getting even more popular every day.
Though much different than Croatian traditional sponge cakes, that usually contain nuts and a lot of cream, these new desserts are adored by many Croatians.