The biggest city of Croatia's southern region of Dalmatia, popular for the Ancient Roman UNESCO-protected palace in its centre. So… another former Roman colony and more ruins to observe? Big deal. Why not just go to Italy and see bigger stuff, not just a couple of Ancient remains scattered around…
Here are the top 6 reasons why to leave Split out of your Croatia holidays travel plans. Seriously, just don't bother to visit Split!
1. It's always so hot
Summers in Split are always so hot. Too hot. Temperatures tend to raise up to 35 degrees in high season, sometimes reaching 30 as early as May. This means lots and lots of sunscreen. You'd also have to avoid being in direct sunlight between 12:00 and 17:00. This could disrupt your sightseeing plans. And who wants to sweat so much while trying to enjoy their lunch anyway?
2. They cook beef in prune sauce…
The most famous local dish the Dalmatian pašticada. This "masterpiece" is nothing more than beef cooked in a sauce that, among other things, contains prunes! What an odd combination. One would think their biggest speciality would be seafood. Anyway, pašticada is really nothing special – just an aromatic beef dish, similar to ragu, with lots of spices and taking ages to cook. It's served with homemade gnocchi – nothing remarkable, I know.
3. Their biggest attraction is a bunch of Roman ruins
So, the Roman Emperor Diocletian decided to build a grandiose palace here for his retirement. But today all you can see when you make it to Split is a bunch of Roman ruins. So even if the aforementioned palace stood there once, it clearly hasn't survived in one piece. You'd do better going to Rome and seeing the Colosseum.
Besides, inside the palace it's so loud and people are everywhere. Sitting in restaurants, chatting, drinking coffee under tents in numerous coffee bars. It is nearly impossible to tour the palace in peace, let alone to take a photo without being interrupted by people passing by or asking whether you need help taking a family photo.
4. They don't even have Starbucks.
Apparently Croatians like to socialise over coffee more than they like the actual coffee. They don't drink coffee on the go. No, they take their time sipping their tiny cups of coffee-with-milk while gloating over the latest piece of gossip. In Croatia, you'd have to wait to be served rather than ordering the drink from a bar yourself. What a waste of time! If a waiter is not too fast you'd end up waiting for that coffee for a while.
5. In July it gets too loud because of some hippy festival…
Yes, the Ultra music festival takes place in Split every July. Needless to say, every single room in Split is booked at this time and every couch occupied. The streets are swarming with people and louder than usual. It is impossible to enjoy a holiday when the place is that busy! Parties every night, people from all over the world, hundreds of foreign languages mixing into an endless cacophony… what a headache!
6. They don't have a subway – it's obviously not a real city.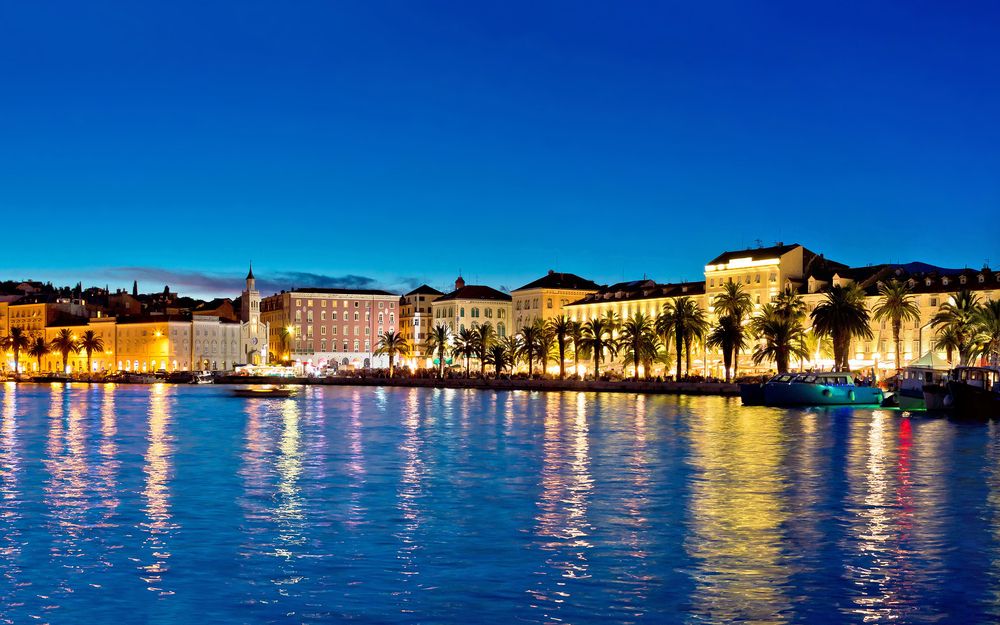 Most of the time, you don't even need to use the public transport. There is no underground, only city buses – completely useless if you are staying at or near the city centre. You'd do better to walk to your destination, even though you'd be risking a sunburn – refer to the point number 1!
Obviously these are tongue-in-cheek points and we love Split, really. Have you ever been? Do you — hopefully — disagree with the above points? Let us know if you do!