Some families like lazy mornings followed by relaxing at a sunny beach. Parents would sip iced coffees in the shade while the children enjoy swimming in the sea.
Some families like to be active even when on holiday – they enjoy rafting, canyoning, kayaking, snorkelling, biking through the beautiful park of nature or by the sea.
For some families, historic and cultural sights are a must; they enjoy exploring medieval old towns, visiting archaeological sites, museums and galleries.
Although a small country, Croatia boasts great variety of nature and culture. The coastal regions differ in their historic development, traditional cuisine and natural sights from the continental parts of Croatia. Whether you like active or lazy holidays, historic sights or natural wonders, Croatia has it all!
Here are some tips on what to do with your family during your Croatia holiday in the most popular destinations:
1. Dubrovnik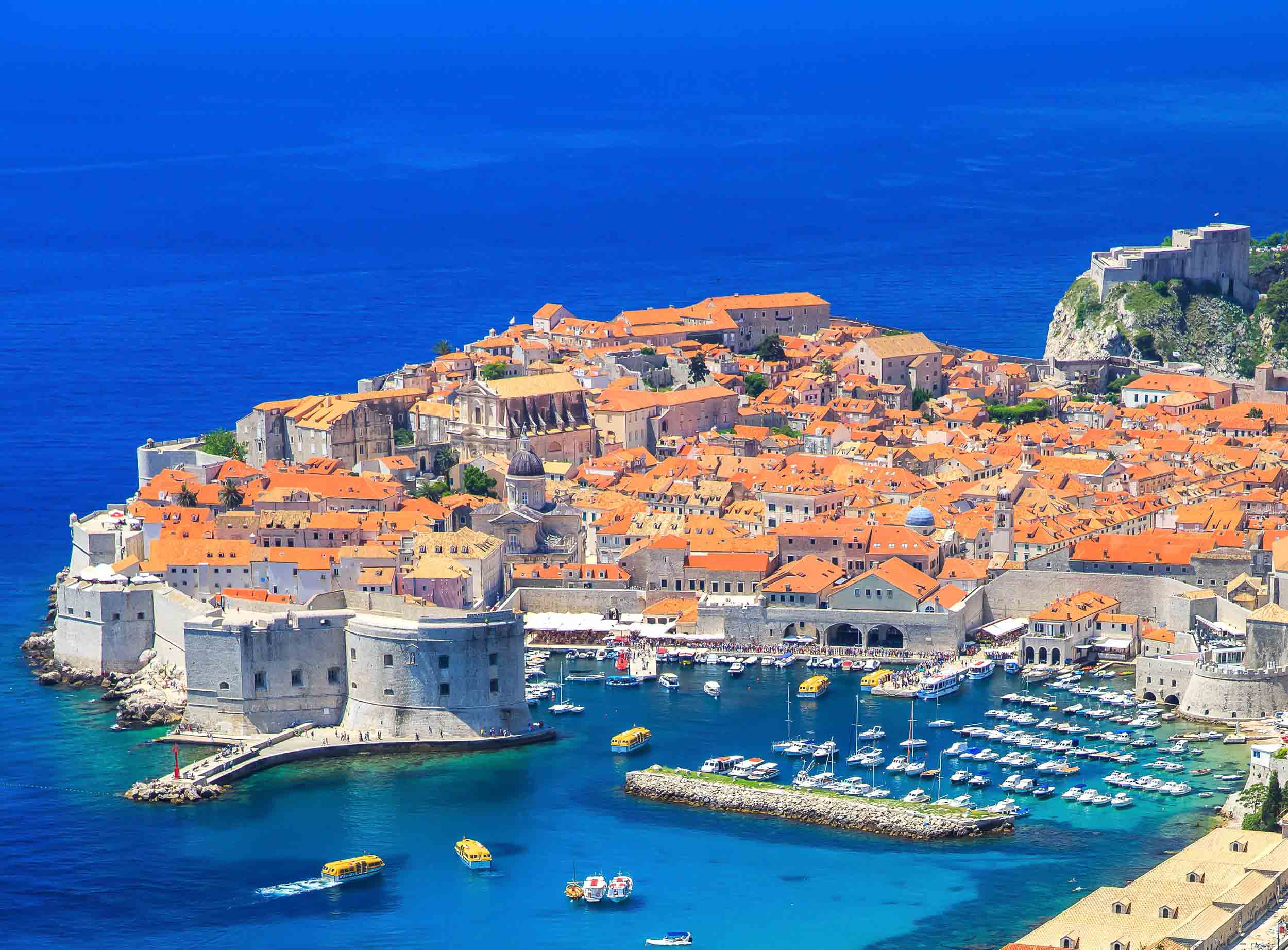 Once you've walked the magnificent Old Town and visited the Game of Thrones filming locations in Dubrovnik (if this is your cup of tea), take your family on a cable car ride up the Srđ Mountain. Enjoy the wonderful view over the Old Town and the Adriatic and take lots and lots of family photos!
If you're into active holidays, sea kayaking around Dubrovnik walls is a great choice for you and your family. Another option is hiking or biking outside Dubrovnik, to the Konavle region, visiting small villages of Dalmatia.
2. Split

The first stop for most visitors to Split is the Ancient Roman Palace in its centre, built by the Roman Emperor Diocletian as his retirement home. Today this beautiful palace is full of life, especially in summer – within its Ancient walls you'll find fantastic restaurants, bars, coffee places and shops.
Treat your family to a guided tour of Diocletian's Palace or to a specialised Game of Thrones group tour of Split – yes, some scenes were filmed here too!
If you're not a big fan of spending too much time on the beach, but would rather be active, Split is the place to be. It is a great hub for all sorts of activities, such as rafting the Cetina River in the nearby town of Omiš, canyoning, hiking the Mosor Mountain or biking around Split. Visit the Marjan Hill Park Forest, only a 10-minute walk away from the buzzing city centre. Covered in dense pine forest and surrounded by the Adriatic Sea, Marjan Hill is a favourite recreational destinations for tourists and locals alike.
3. Hvar Island

With approximately 20.000 people walking through its centre every day in high season, Hvar is and absolute hit among foreign visitors. Its Medieval streets, the 17th century theatre and beautiful Promenade rarely fail to impress even the most demanding tourists.
Families tend to relax on Hvar's sunny beaches, explore the historic fort above the Hvar Town or enjoy snorkelling and kayaking around the nearby Pakleni Islands. Hop on a ferry and visit the popular Bol Town on Brač Island – a home to the beautiful Zlatni rat (Golden cape) beach.
4. Zadar

The Old Roman Town of Iader, today known as Zadar, is the up-and-coming summer destination. Situated in Central Dalmatia on a small peninsula, Zadar is about 2 hours away from Split. It is a home to the magnificent Pre-Romanesque church and the popular sea organ.
Slightly quieter than Southern Dalmatian destinations of Hvar, Split and Dubrovnik, Zadar is a great choice for families wanting to combine beach relaxation with exciting day trips to Croatia's most popular national parks. The Plitvice Lakes National Park with sixteen wonderful waterfalls and Krka National Park are both a short drive away from Zadar. From here you can also visit the Kornati National Park or go on a day trip to serene islands of Murter and Ugljan.
5. Krk Island

Krk is Croatia's biggest island (sharing the title with Cres Island!). It was first settled by the prehistoric tribe of Illyrians, then by Ancient Greeks and Romans, which is why this island has many Ancient archaeological remains and beautiful old towns and churches. The Frankopan castle is probably Krk's biggest attraction, named after the Medieval noble family of Frankopan who ruled this area.
Krk Town is a home to the unique aquarium and terrarium, with over 100 fish and over 400 sea shell types. There are many trekking and biking paths on the island for those wanting to explore the nature and enjoy wonderful landscapes. Activities such as wake-boarding and snorkelling are very popular here.
From Krk you can easily visit other places in Croatia, including the Plitvice Lakes National Park, beautiful Opatija and Zagreb, the capital of Croatia. Opatija is Croatia's most elegant city, built mostly by the Austro-Hungarian nobility in the 19th century. The city is full of lush parks and gardens and luxurious hotels. Zagreb is only about 2 hours away from Krk and offers so much: sightseeing of the historic Medieval upper town, great Archaeological Museum and Museum of Illusions, the Zagreb Zoo and more.