The mention of Croatia may bring to mind summer holidays and idyllic beaches, yet did you know the country is home to international sports, music and film stars as well as one of the world's greatest inventors?
Here we take a look at some of the most famous Croats to make international centre stage.
Janica Kostelić
Croatia is home to two of the world's top skiers, Janica Kostelić and her older brother Ivica, born in Zagreb, Croatia.
Janica won a number of World Cup titles, numerous gold and silver Winter Olympics medals as well as the overall skiing World Cup title in 2001, 2003 and 2006.
Ivica, equally as talented, won a silver medal in the 2006 Winter Olympics, two in the 2010 Winter Olympics and one in the 2014 Winter Olympics, as well as a World Championship gold medal in 2003 in the slalom.
In 2011, Ivica won the overall FIS Alpine Ski World Cup, winning a total of 7 World Cup races during the year.
Pretty impressive considering that Croatia is not known for having substantial ski training opportunities.
Goran Ivanišević
Goran Ivanišević, born in Split, Croatia, is one of Croatia's most famous tennis players.
He reached the Wimbledon final four times and in 2001 finally took the coveted title.
Ivanišević also won 21 other ATP Tour titles during his career, as well as bronze medals in both the men's singles and doubles tournaments at the 1992 Olympic Games.
Ivanišević was the proud flag carrier in the Barcelona Olympics that year, marking the first Olympics in which Croatia competed.
Nikola Tesla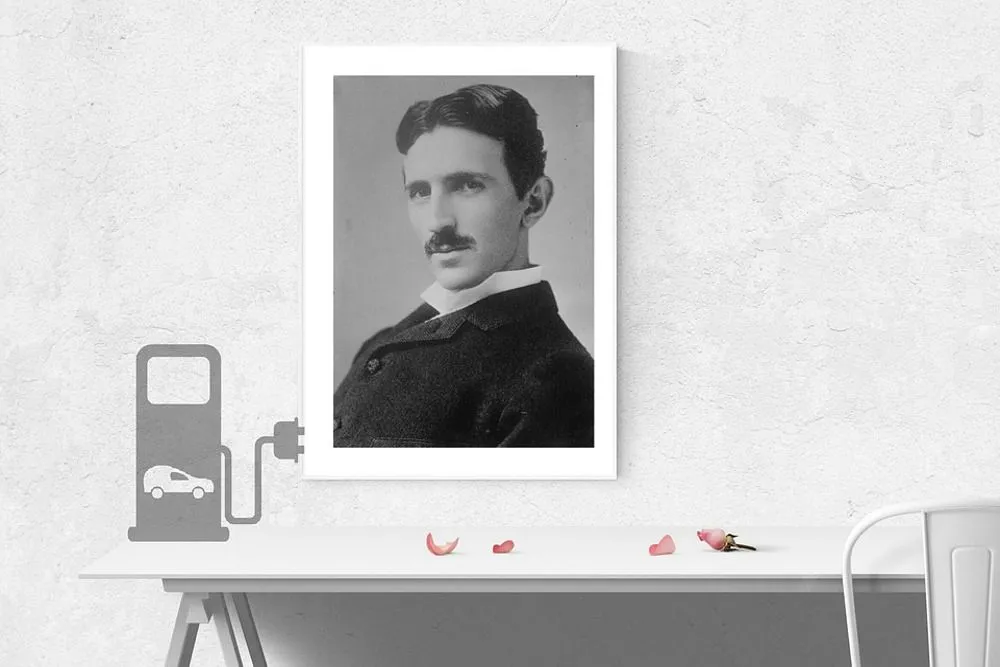 Holding 300 patents to his name when he died, Nikola Tesla is one of the greatest inventors of the modern age.
The inventor and electrical engineers work in the late 19th and early 20th centuries featured great technological advancements in electricity, wireless devices and communication amongst a host of other developments.
Nikola Tesla was born in Croatia, growing up in Smiljan, a small town situated in Croatia's mountainous central west.
He later studied abroad and spent most of his working days as an inventor in the United States.
Tribute to Tesla's great ingenious is seen with monuments, statues and museums in Croatia, Serbia and in the United States.
2Cellos
Luka Šulić and Stjepan Hauser make up the classically trained musical duo, 2Cellos.
The Croatian and Croatian-Slovenian cellist duo rose to international fame in the last few years and have released four albums.
With instrumental covers of well-known pop and rock songs, as well as classical and film music, the duo has been featured on several US TV shows including Glee, The Bachelor and Ellen DeGeneres as well as accompanying Elton John on tour.
Marin Čilić
Marin Čilić, born to Croatian parents in Međugorje, in Bosnia and Herzegovina, is Croatia's second Grand Slam tennis superstar, having won the U.S. Open in September 2014.
Coached at the time by Croatia's legendary Goran Ivanišević, Marin had his country very proud, winning his quarter-final, semi-final and the final of the tournament without losing a set.
He also made the final of Wimbledon in 2017.
Goran Višnjić
Actor, Goran Višnjić, is best known for his role as Dr Luka Kovac in the popular American TV series ER.
Played from 1999 to 2008, his character (Dr Kovac) was also Croatian.
Born in Sibenik, Croatia, Goran Višnjić first came to fame when he starred in Hamlet at the Dubrovnik Film Festival from 1994 to 2000.
His film career includes roles in the movies Practical Magic, Welcome to Sarajevo, and Elektra.
Most recently he featured a part in the movies The Girl with the Dragon Tattoo and The Counsellor.
He also carries a regular role in the TV series Extant and Timeless and appears in several episodes of TV show Pan Am.
Rade Šerbedžija
Rade Šerbedžija is a Croatian actor, director and musician internationally known for his incredible list of supporting roles in popular Hollywood films including Mission Impossible II, Batman Begins, and Harry Potter and the Deathly Hallows.
He appears in Angelina Jolie's directorial debut in The Land Of Blood And Honey and is also part of the CSI: Miami and 24 casts.
Šerbedžija began his career whilst studying at the Academy of Dramatic Arts at the University of Zagreb, after which he became a well-known actor in Yugoslavia in the 1970s and 1980s.
In the 1990's he started making a name for himself in Hollywood whereby his remarkable career took flight further.
Branko Lustig
Nearly 50 years after his release from the Bergen-Belsen concentration camp, Branko Lustig, born in Osijek, stood onstage at the 1994 Academy Awards ceremony to receive an Oscar for best picture as one of three producers of Steven Spielberg's Schindler's List.
It was a remarkable moment for Mr. Lustig, a Croatian Jew who had survived several concentration and labour camps by the time he was 12.
At the receipt of the award he mentioned, "It's a long way from Auschwitz to this stage."
Branko Lustig also won a 'Best Picture' Academy Award for his movie Gladiator, making him the only Croatian ever to have won two Academy Awards.
Having passed recently on 14 November 2019, at the age of 87, his other well-known movie productions included American Gangster, A Good Year, Kingdom of Heaven, Black Hawk Down, Hannibal and The Peacemaker.
Oscar Nemon
Oscar Nemon was a famous Croatian sculptor born in Croatia's Osijek in 1906.
Having escaped to England prior to World War II, he is known as the "sculptor of the nation's leaders" creating famous statues of high-profile figures including the British Royal family, Viscount Montgomery, Margaret Thatcher and Winston Churchill.
His statue of Montgomery can be seen outside the Ministry of Defence in Whitehall, London.
The statue of Winston Churchill, which is often rubbed my MPs for luck, is located in the House of Commons.
Croatia has undoubtedly gifted the world with some great talent.
Combine your summer beach holiday in Croatia with some historical site visits attributed to the lives of famous Croats to get a true glimpse into the culture of this magnificent country.