Each letter relates to a fun fact about Croatia… enjoy!
A is for Arena in Pula. It was once the site of gladiator fights. It was built in the 1st century AD during the reign of Emperor Vespasian.
B is for Baranya a region in Eastern Croatia, best known by its well-stocked wine cellars and delicious Croatian food.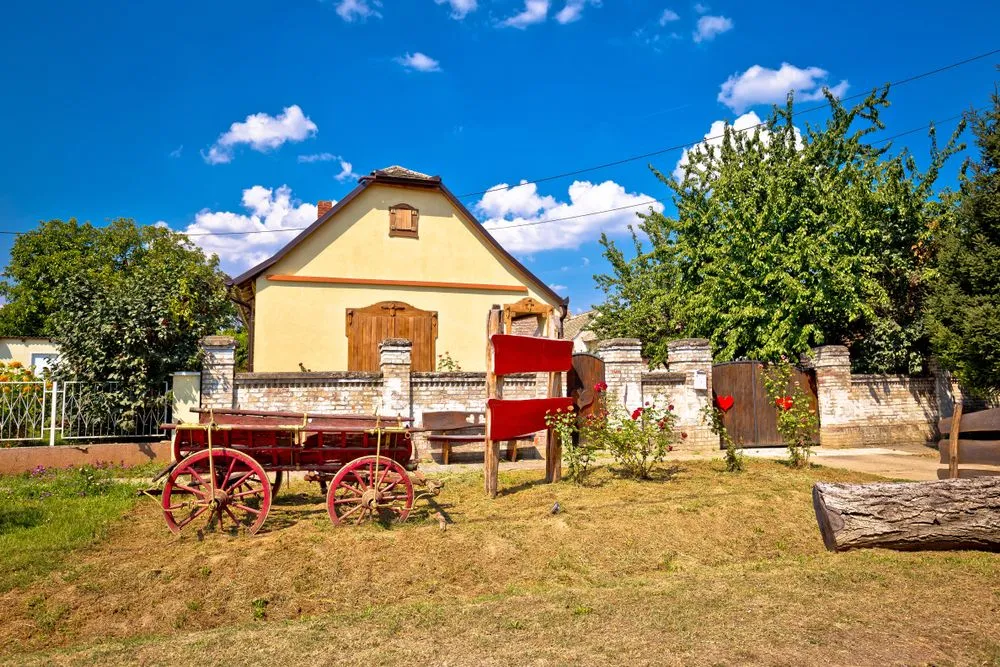 C is for Cres the biggest Croatian island, along with Krk. Croatia has over a thousand islands.
D is for Dubrovnik, the top tourist destination in Croatia is situated in the south of the country. It was once a mighty Republic that ruled the Mediterranean. Today it is widely admired and known by a different name – King's Landing.
E is for Euphrasian Basilica one of the best examples of early Byzantine architecture in the Mediterranean region, situated in Poreč, Croatia.
F is for Fritule the name of a delicious Croatian dessert.
G is for Goran Ivanišević a famous Croatian tennis player. Ivanišević won Wimbledon in 2001.
H is for Hrvatska the Croatian name for Croatia.
I is for Istria the largest peninsula in the Adriatic. This is a flourishing Croatian region, offering amazing food, beautiful coastal getaways and delicious wines.
J is for Josip Jelačić a national hero, who lead the war against Hungarians in revolution 1848. The main square in Zagreb is named after him.
K is for Kravata, or the cravat, which was invented in Croatia.
L is for Lijepa Naša Domovino the title of the Croatian national anthem, meaning "Our Beautiful Homeland". The anthem was written and composed in the 19th century.
M is for Mountain of Velebit the largest Croatian mountain. You can visit it in the national park of Northern Velebit if you feel like hiking.
N is for Nikola Tesla, a famous engineer, who was born in Croatia.
O is for Osijek a baroque town in Eastern Croatia, established by the Romans in ancient times. The Romans called it Mursa.
P is for Plitvice lakes, the most popular national park in Croatia, it's made up of sixteen beautiful waterfalls.
Q is for Queen Barbara Celjska, also known as the Black Queen, still lives in many legends. Infamous for her wickedness, the Black Queen once ruled from her Castle above Zagreb.
R is for Rakija an alcoholic drink, similar to brandy. This is one of the things you have to try once you're here; you can also bring it home with you as a souvenir.
S is for Split well known by its magnificent Palace, built by the Roman Emperor Diocletian in 4th century AD.
T is for Tomislav is the name of the first Croatian king, who was crowned in 925 AD.
U is for Upper Town in Zagreb. It was founded in the Middle Ages. St. Mark's Church, a remarkable example of Gothic architecture, dominates the scenery.
V is for Vučedol a neolithic town in Eastern Croatia, near today's town of Vukovar. The Vučedol dove is the most famous archaeological exhibit from Vučedol, and was made between the 2800. and 2400. BC.
W is for Wooden toys are made in the northern region of Croatia, Zagorje. Their traditional method of manufacture is on the UNESCO's List of Intangible Cultural Heritage of Humanity.
X is for X Yugoslavian country. Croatia gained independence in 1990.
Y is for Youngest member of the EU. Croatia joined in 2013.
Z is for Zlatni Rat Beach, don't let the name fool you! Zlatni Rat Beach is situated on the Island of Brač, is one of the most beautiful beaches Croatia can offer. It looks like a horn made of liquid gold, stretching into the sea.