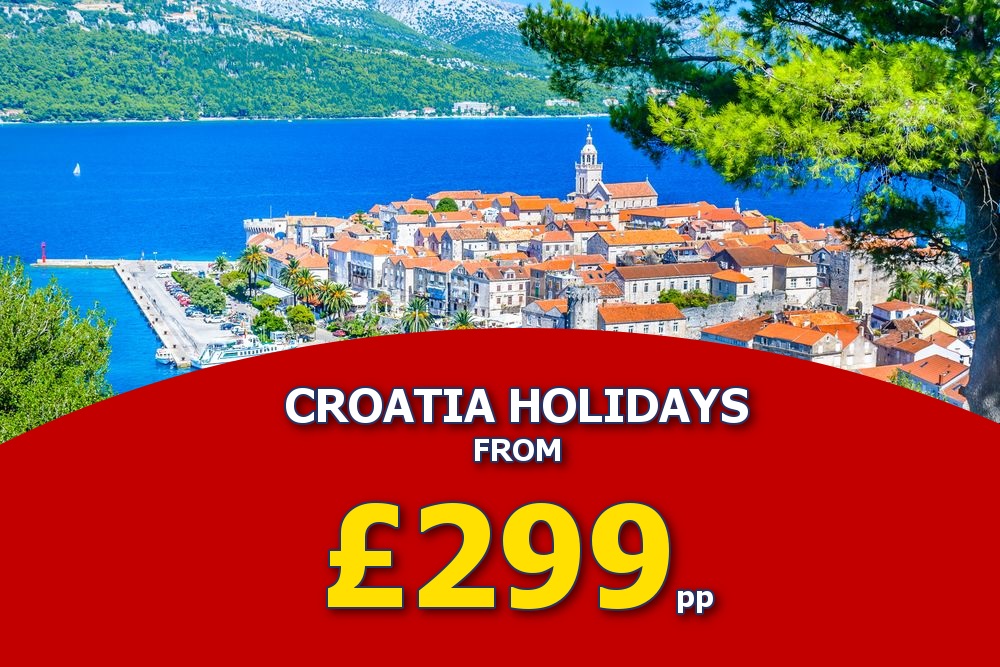 Croatia is a land of turquoise waters, endless sunshine, mouthwatering feasts, and a historical setting that features Roman and Gothic architecture.
Whether you are wandering the coastline or taking a cruise around the Dalmatian Islands, Croatia is all about a diverse range of adventures and discovery.
But you might be wondering if the journey through Croatia is a costly one. How expensive is Croatia to visit? We're going to answer that question.
Is Croatia Expensive?
The answer to the question about the cost of travel depends on two factors: when you plan on visiting and where you plan on going.
If you go during the summer months, when Croatia is most frequented by visitors, you can expect prices to be the highest.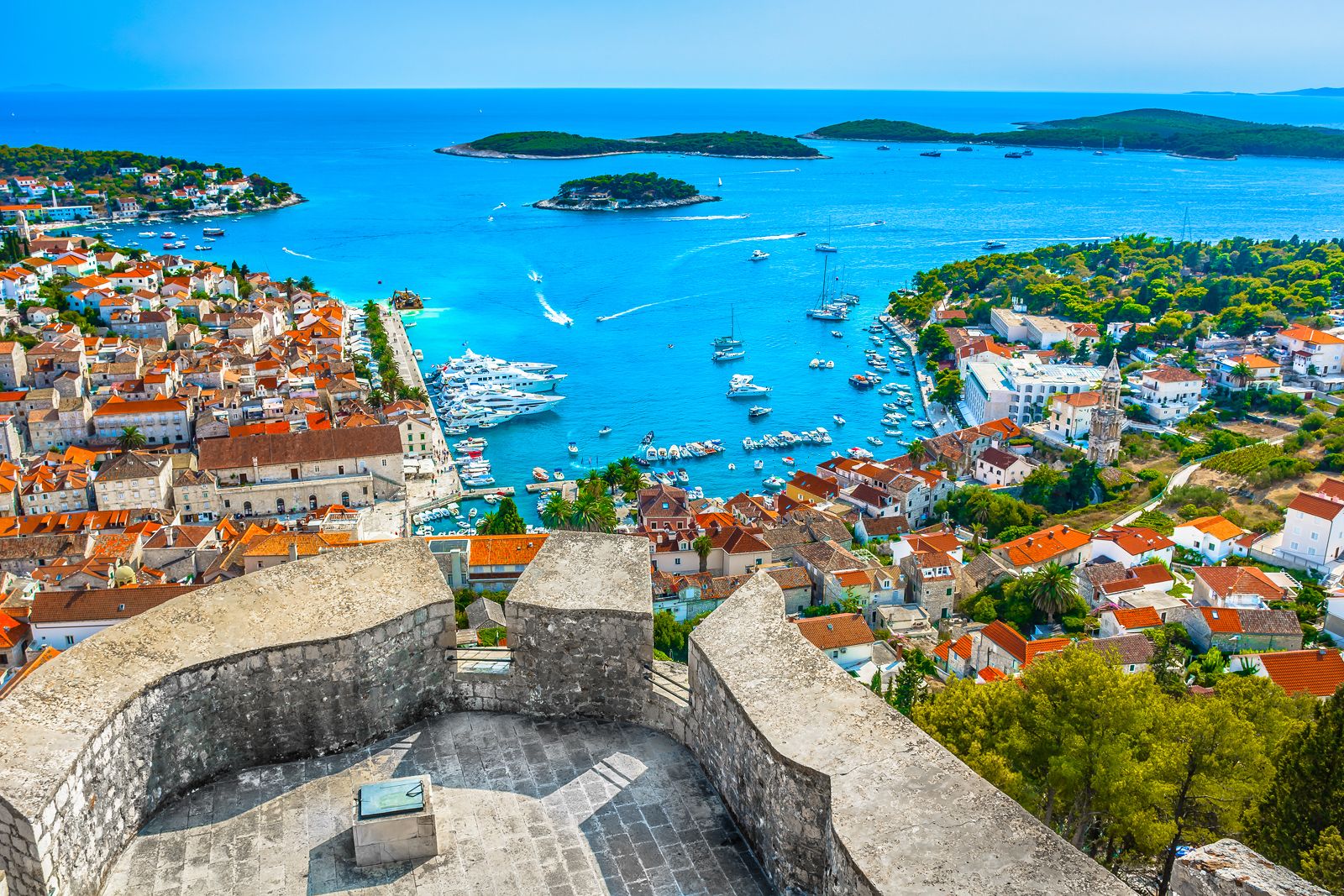 Also, since Dubrovnik has become a tourist centre throughout the year, the prices in that city tend to be higher than other, less populated regions of the country.
Therefore, if you are looking to save money on Croatia flights and accommodations, go during the shoulder season, which runs from September to May.
Peak tourist season is July and August.
That being said, in comparison to other European destinations, Croatia is still reasonable whenever you arrive; and multi-centre tour packages make the deal all the more sweet.
Since the country kept its own currency, the Kuna, it isn't affected much by the fluctuations in the value of dollars, pounds and euros.
An Overlook at the Cost of Croatia Travel
There are many people that go to Croatia with very little expectations about saving money, especially after learning it is the set of Game of Thrones and the party place for people like Prince Harry.
However, those same people soon find that you can go backpacking through Croatia for a month or so and do it on a shoestring budget.
While it is very easy to spend hundreds of dollars a day on food, alcohol, and entertainment, you don't have to.
The budgeting traveller can experience the beauty of Croatia and the people on as little as 30-70 GBP a day.
Flights to Croatia
Again, the cost of flights to and from Croatia is heavily influenced by the season and the flexibility of your travel options.
Many airlines don't have direct flights to Croatia, especially the budget ones like EasyJet and RyanAir.
That means, if you want to save a little money on your flights, you might have to tolerate a few layovers.
Lodgings in Croatia
Whether you are a backpacker who wants to live like a local, are seeking out modest budget hotels, or want to lounge on the beach in front of a luxury hotel, there are dozens of options all throughout Croatia and the Dalmatian Islands to suit your needs.

Hostels generally cost anywhere from £20-£50, and hotels start around £40 and get more expensive from there.
However, there's plenty of Airbnb options if you're looking for an apartment where you can cook your own meals.
Here's the average cost of accommodations during peak season:
£300-£500 per night for 5-star luxury hotels or lodgings
£150-£300 per night for 4-star lodgings
£85-£200 per night for 3-star lodgings
£20-£80 per night for 2-star hostels or other lodgings
But, remember: these prices can be up to 40% lower on off-season.
Entertainment in Croatia
The glory of Croatia is seen through the attractions, excursions, nightlife, and other entertainments that you will be planning for yourself and stumbling upon while visiting.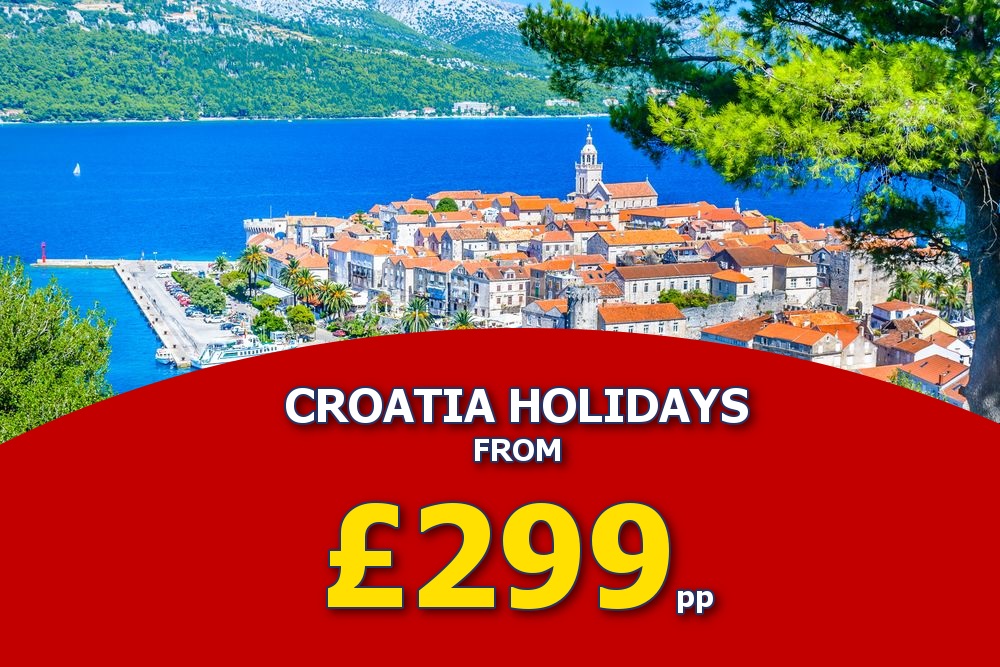 Should you opt to sign up for tours in Croatia or cruises around the Dalmatian Islands, you will have a decent overview of how much money you will be spending, since those excursions are already paid for.
For those who seek a bit more flexibility, your entertainment expenses will vary.
Many of the popular tourist sites throughout Croatia have an admission fee. Others are free, such as walking tours around Hvar and Dubrovnik.
Here's a look at what you can expect to pay for some tourist sites:
St. Anastasia Cathedral and Bell Tower in Zadar – £2
Sea Organ and Sun Salutation in Zadar – Free
City Walls in Dubrovnik – £15
Gradac Park in Dubrovnik – Free
Hvar Fortress – £4
Diocletian's Palace Underground Chambers in Split – £6 (half price if you are a student)
Combined ticket for Bell Tower, Temple of Jupiter, and the Cathedral in Split – £6
Street Art Museum (MUU) in Zagreb – Free
Zagreb Botanical Garden – Free
Zagreb Katedrala – Free
You can also find free walking tours in Dubrovnik, Zagreb, Hvar, Split, and other locations.
Some museums around Croatia have free admission on certain days.
But one thing you can get excited over is all the free beaches in Dubrovnik and free festivals throughout the year!
Food & Drink in Croatia
Since food is one of the reasons that you're visiting Croatia, you are going to want to put aside some money to sample all the unique flavours throughout the region.
However, if you dine a la carte, you are assured decent prices.
Stick with local, family owned establishments instead of more trendy areas, where prices are slightly more expensive.

Typically, you can get simple dishes at restaurants for about 80-90 kuna (£10-12).
Fish, since it is priced by weight, tends to be more costly, running around 350-450 kuna. However, even in party zones like Hvar, you can find great deals on wine, beer, and bar food.
The common price of drinks at bars:
Local wine – £2-5
Imported wine – £5 and up
Domestic beer – £6-8 (for 0.5L)
Imported beer – £7 and up (per 0.33L)
If you're looking to save money, though, check out the supermarkets in Croatia, where you can find fresh produce, baguettes, sandwiches, and more for about £6-10 in total.
For example, since the cost of living in Croatia is about 33% cheaper than the United States, you can expect groceries to be a lot cheaper.
Conclusion
The answer to the question "is Croatia expensive to visit?" is no.
You will find yourself enthralled by the breadth of activities you can immerse yourself in here.
After all, Croatia is a coastal country that is gifted with infinite beauty, delicious food, breathtaking sights, and lovely culture.
You can't put a price on that! Regardless of your budget, Croatia has entertainment, accommodations, food and beverage options that make it an extremely affordable destination to visit, whenever you decide to arrive.
If you're looking for an incredible Croatian experience, please consider one of our twin-centre or multi-centre Croatia tour packages.